The Valley of the Moon defines a community that has a lot of the good things other great communities have, and then it has something more. We're all trying to define what that something more is, although to some extent it is clearly us – the people who live and work here.
Like bees to honey, many interesting, diverse, caring, accomplished, giving and gifted people have been drawn here by the beauty, the wine, the food, the views, and by each other. We have become a hive.
This magazine is an ongoing celebration of the unique qualities and the unique people who comprise the essence of this unique place. It is about lifestyle, but much more than lifestyle. It is about what works and what doesn't work, about what we have become and what we want to become. It is about our successes, our failures, our promise, our future, our secrets, ourselves.
Our mission is to inform our readers, challenge their thinking and help them explore their future, in the belief that our home is worthy of both endless celebration and thoughtful examination.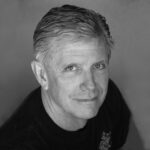 DAVID BOLLING | PUBLISHER & EDITOR
David Bolling has wandered through the media universe for more decades than he cares to remember or confess. In a career that has spanned daily and weekly newspapers, radio, television, documentary film making and a smidgen of theater, he has been in perpetual search of meaning, relevance, insight, understanding, the occasional revelation, really good zinfandel and the world's best margarita. Read More.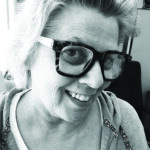 GERRI BACK | CHIEF OPERATIONS OFFICER
Gerri Back has been COO of Valley of the Moon magazine, although she is sometimes referred to as Director of Operations because of the surgical skill with which she enforces (or attempts to enforce) deadlines. Instrumental in helping to assemble the VOM team in early 2015, she even volunteering her dining room table for initial planning meetings and the production of VOM's pre-launch, preview publication.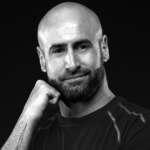 KURT MORELLA | CREATIVE DIRECTOR
Kurt Morella is VOM magazine Design and Graphics Director, as well as an accomplished martial artist and MMA instructor, part time Buddhist and father of his now almost five-year-old daughter Kalea. He loves working at the confluence of technology and creativity, being in the middle of clients and people while, at the same time, working completely alone on the computer. "That's sort of the best of both worlds."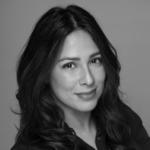 RENATA VIRK | ADVERTISING & MARKETING DIRECTOR
Renata Virk not only sells the vision and mission of Valley of the Moon to businesses large and small, she injects her glowing spirit into everyone she meets. She was born in New Delhi, India, where her parents were from, with "an incredible father who still inspires me, though he's not here anymore," and a mother who is a classical singer renowned in India.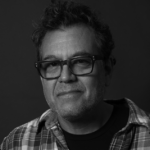 STEVEN KRAUSE | LEAD PHOTOGRAPHER
Steven Krause is lead photographer and photo editor for Valley of the Moon magazine. He shot our second cover and almost every one since. He's originally from Southern California, where he once rented a guesthouse from Daryl Hanna. He moved to New York and spent 20 years there, becoming a house photographer for Elle magazine, with his own studio in Brooklyn.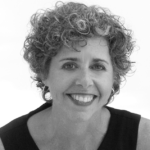 KARA ADANALIAN | GRAPHIC DESIGNER
A versatile and veteran graphic designer who maneuvers web projects just as easily as print, works happily on any size project, and creates clean, distinctive design reflecting her passion for typography.
We remain proud to partner with the historic Sonoma Community Center, but, in the shadow of COVID-19, we have decided to move our primary office closer to our founding address near Jack London State Park, where Jack's enduring spirit helps remind us why we are here.
The address is Valley of the Moon magazine, P.O. Box 747, 13740 Arnold Drive, Glen Ellen, California 95442. To reach the editor, call (707) 478-0396.