Sonoma Fit — giving up not an option.
By almost any measure, Adam and Jenny Kovacs are a classic power couple, building a chain of fitness studios from Sonoma to Novato with almost breathtaking speed. So when the COVID-19 pandemic threatened to blow up their business, they had to come up with a life-or-death response. Which is kind of how they both roll.
Adam Kovacs arrived in California from Germany on a work visa, with a masters degree in engineering, some English and very little money. He quickly catapulted from a master mechanic's job at a Marin County BMW agency to his own repair shop in San Rafael, then opened a second repair shop in Sonoma, a pre-owned luxury car lot, and then a Marin auto body shop.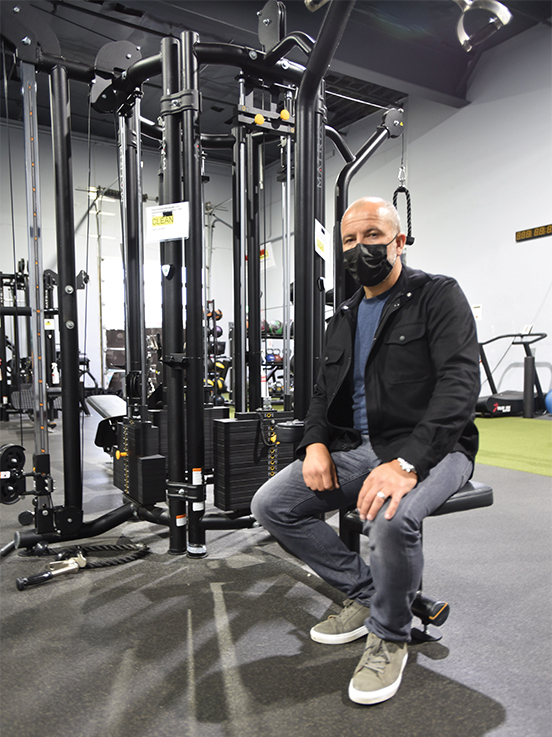 When Jenny Kovacs was diagnosed with Stage 2 Hodgkin's lymphoma, she endured six months of chemotherapy before emerging cancer-free, utterly exhausted and determined to radically change her life. So she began exercising, eating a better diet, and quickly discovered how good it felt to be fit. Before long, she was a certified group fitness and indoor cycling instructor, and even began teaching spin classes at a Sonoma fitness center. 
That's where she met Adam. We can imagine there might have been sparks between them because the encounter released an eruption of entrepreneurial energy. Before long they got married (conjoining five children from previous spouses) and launched Sonoma Cycle Fit, an indoor cycling and TRX fitness studio. That venture was so successful the logical next step was a full-blown fitness studio on a far grander scale. What they built was a 16,000 square-foot exercise emporium called Sonoma Fit, with 50 pieces of cardio equipment, 70 workout classes a week, three group exercise studios, a 40-yard indoor turf field and enough free weights and power racks to train a small army.
Which is what you need with 1,500 members.
Success, as they say, breeds success, which led to a ground-up, design-build, 20,000 square-foot Sonoma Fit facility in Petaluma, that opened in November of 2018. But that wasn't the end point of the Kovacs business plan. By the middle of 2019, Sonoma Fit Petaluma had 1,800 members and, by February of 2020, a third club in Novato, just across the Marin County line, opened with 1,200 pre-sold members.
You know what happened next.
"COVID hits," says Adam, "and we shut down. We think it's only for three weeks. It's not." The results were catastrophic.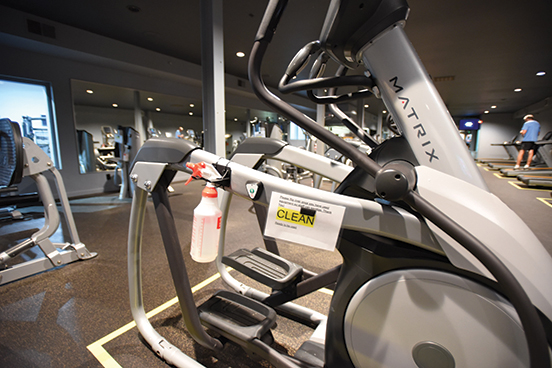 "We probably had 100 membership cancellations on the first day," says Jenny. "The real issue," she adds, "is when you shut down a membership-based business, and you're communicating with 4,500 people, that's tough. And there was no end game. No one knew the long-term picture. It's been a huge struggle."
From the beginning, the Kovacs refused to become COVID victims. "Being a victim is a choice," says Adam. "Giving up was never an option."
Still, with operating costs of up to $150,000 a month, a staff of 35 instructors (just in Sonoma), four fitness trainers and a shelter-in-place mandate, the future looked bleak.
Nevertheless, the Kovacs decided the show had to go on. For two months, before the federal PPP program was funded, they continued to pay their staff.
The alternative, Jenny explains, would have been to cancel all the memberships, shut down and try to re-open when the pandemic passed. Instead they forged ahead with various parallel strategies. They rented out equipment for home workouts, including stationary bikes, rowing machines, dumbbells—"Maybe 400 pieces of equipment," says Adam. And they launched a progressively more polished and sophisticated online presence, culminating with SoFit TV, an online gym membership with an ap that delivers live virtual classes and a library of on-demand videos with certified instructors, including Jenny who, in one video, drives her husband to the edge of exhaustion while barely breathing hard.
Programming is produced onsite in a professional-grade studio.
But Sonoma Fit members, who consider themselves part of a vital community, still want to come to the facility to train. So Adam created outdoor workout spaces in the facility's parking lots, carefully marked with separate exercise stations, all six feet or more apart.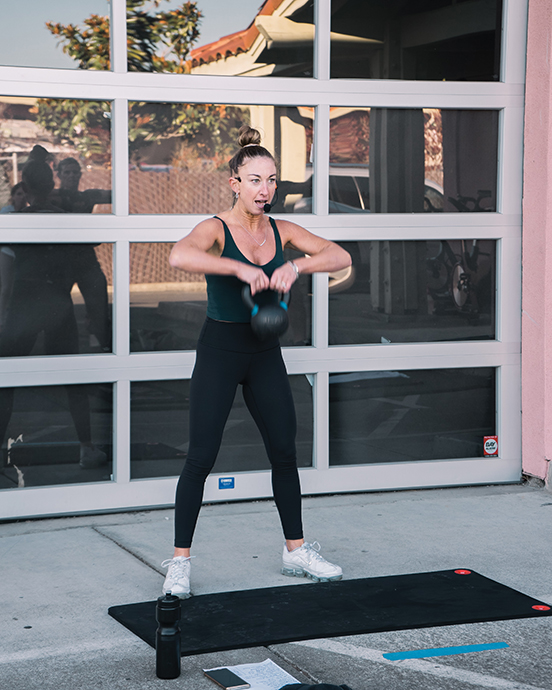 The Sonoma Fit COVID precautions are exhaustive and exceed, Adam claims, CDC guidelines. Members and staff cannot enter the facility without getting a digital temperature check, registering with a touchless card reader that notes the identity and exact time each person arrives, and must wear masks at all times. Workout stations are sanitized between each use and are wired with electronic signals showing when they are prepared for re-use.
Each Sonoma Fit club has state-of-the-art, roof-mounted, hospital-grade HEPA-filtered HVAC systems; only members can use the gym (no guest passes); floor markers six feet apart are everywhere in each club to ensure social distancing; there is no towel service; showers are not available; and members must bring their own hand towels.
Adam insists these precautions far exceed conditions in most hair studios and salons, where customers have to take off their masks and service providers have to be close by. Fitness facilities, he insists, have a sterling safety record. And he claims that, with some 14,000 visitations at Sonoma Fit Novato — where indoor use is allowed — there has not been a single related case of COVID-19.
He was outraged, therefore, when in October a county inspector cited him for having five widely-separated people inside his cavernous warehouse space. He appealed the $1,000 fine, and the City of Sonoma, which actually has jurisdiction, waved the penalty after The Kovacs agreed to follow the indoor exercise ban, which is actually set by the state of California.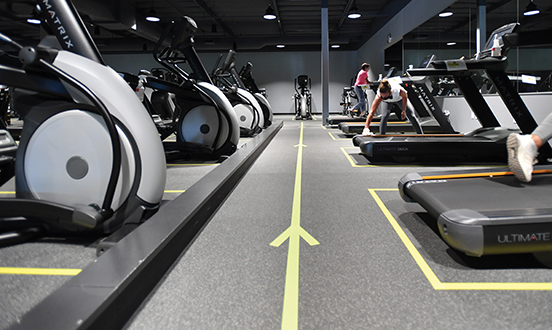 Sonoma Fit is one of many gyms aligned with the California Fitness Alliance, which is lobbying the state for rules allowing indoor use at 25% capacity for counties in the purple pandemic tier.
Adam Kovacs says he has spent hundreds of thousands of dollars to keep the business afloat, while some major national chains—including Gold's Gym and 24-Hour Fitness— have already filed for bankruptcy.
"The best weapon against COVID," Kovacs insists, "is a healthy body. I'm in this business to keep people healthy." 
Sonoma Fit is located at 19310 Sonoma Highway, Sonoma. (707) 721-1394. sonomafitness.com.